Double-Faced Type W-series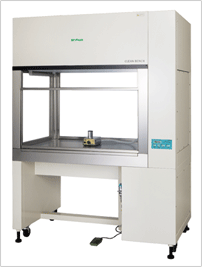 All fresh air type
It uses positive pressure at all times for working space, keep stable clean air and space.
■S-1301WV W1300xD750xH1760mm
■S-1601WV W1600xD750xH1760mm
■S-1801WV W1800xD750xH1760mm
Air circulation type
The air in working space by treatment with HEPA filter will rotate. HEPA filter last for a long time.
■S-1301WRV W1300xD750xH1780mm
■S-1601WRV W1600xD750xH1780mm
■S-1801WRV W1800xD750xH1780mm
Bio clean type
Air flow is same as "air circulation type". Additionally, exhaust air will be passed through HEPA filter.
■S-1301WBV W1300xD750xH1780mm
■S-1601WBV W1600xD750xH1780mm
■S-1801WBV W1800xD750xH1780mm
Dust collection
0.3μm 99.99% or higher (PAO method passing the test)
Cleaning level
ISO Class 5 (Fed.Std.Class100)
Standard equipment
Auto gas burner, UV lamp timer, suction pipe,UV lamp, fluorescent, internal/external outlet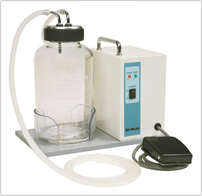 Suction device for clean bench
■S-101V W300xD180xH300mm