Special Type
We design and manufacture various special specifications, such as variant size, special use, and special equipment. Please feel free to contact us.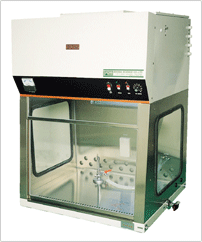 Desktop type
It is compact size to use this on laboratory table. There are 3 types of air flow and also GAS burner, UV lamp are included as standard.
■S-801SV 
■S-801SRV
■S-801SBV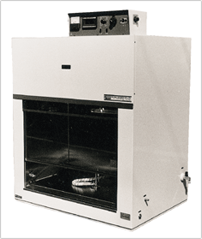 Temperature-regulated type
Temperature controlled air will be able to pass through HEPA filter. Please use for tissue culturing required under temperature management.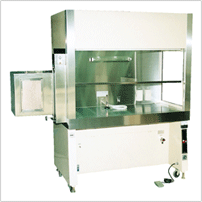 Carrying box included type
A specimen is readily transportable aseptically with carrying box.
■S-1301PRV-CB
■S-1801PRV-CB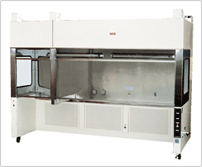 Multipurpose type
This machine will be customized / manufactured to the task one is intended to perform.
Worktable, centrifuge, incubator and all that can be included.
Large-sized apparatus can be stored easily.